A ceramic study of the Human Condition...that point of trivial existence betwixt all things Unknown and things Too Well Known....swirled in a duality of darkness and light. This is how we strive to reach the Mysteries....maiming ourselves in the process.

Technical Notes: Bisque fired & asphaltum glazed.
---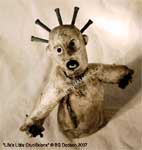 Forsaken::The Seeker Questions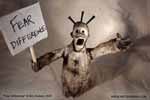 Preaching the Wired Biological Imperative (sold)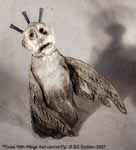 Those with Wings that cannot Fly -- Pinned to a collective fabric of reality far less than we can imagine. (sold)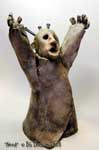 Need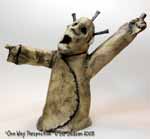 Faith: One Way Up...